WE LOOK AFTER THE FINANCES; YOU LOOK AFTER THE HOLIDAYS!
Ripley Wales Financial Planning (RWFP) specialises in 'Lifestyle Planning'.
We say this tongue in cheek, because of course we don't provide Lifestyle Planning, but in our opinion Financial Planning provides the perfect base to enjoy everything else in life with confidence.
This confidence encourages you to enjoy, spend and appreciate whatever it is you do, knowing that the current and future finances are taken care of.
RETIREMENT PLANNING IS EVERYTHING; INHERITANCE TAX PLANNING IS EVERYTHING ELSE
We concentrate on Retirement and Inheritance Tax Planning.
Retirement Planning is everything: Tax, Investment, Business, Pensions, State Pension, Property, ISAs…
These should all be incorporated in to a simple and effective plan to put together enough capital, enough income, enough tax efficiency and enough succession planning, to be able to enjoy the rest of your lives without financial concern.
The value of pensions and investments and the income they produce can fall as well as rise. You may get back less than you invested.
Tax treatment varies according to individual circumstances and is subject to change. Tax planning is not regulated by the Financial Conduct Authority.
Estate Planning is not regulated by the Financial Conduct Authority.
RWFP HAS BEEN IN MOTION SINCE AUGUST 2005
Our Financial Planner, Stephen Wales, is chartered and a fellow of the personal finance society. In plain language, this means he has been through enough exams to have a trustable opinion on estate and retirement planning. We are customer oriented, service led, thorough, diligent on details and accessible. We take pride in the Depth of Analysis that takes place following meetings and annual reviews with both new and existing clients.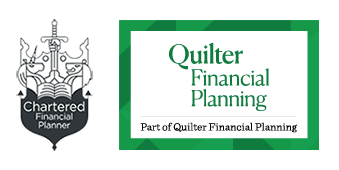 GET IN TOUCH WITH US
Call: 0800 093 4115
Email: lifestyle@ripleywales.com
Post:
Ripley Wales,
Queensway Parade,
Torquay,
TQ2 6DE
Ripley Wales Financial Planning and Positive Solutions are trading styles of Quilter Financial Planning Solutions Limited, which is authorised and regulated by the Financial Conduct Authority.
Registered in England and Wales, No. 3276760. Registered office at Riverside House, The Waterfront, Newcastle upon Tyne, NE15 8NY, United Kingdom. T: 0191 241 0700 F: 0191 241 0714
If you are unhappy with our service
If you have a complaint about your adviser, or any financial advice you have received from your adviser, please contact us:
Quilter Financial Planning Complaints Department, Riverside House, The Waterfront, Newcastle upon Tyne, NE15 8NY
Email: QFPComplaints@quilter.com
Tel: 0191 241 0700
You can find more information by visiting the Quilter Financial Planning website: https://www.quilterfinancialplanning.co.uk/contacts/
If you cannot settle your complaint with us, you may be entitled to refer it to the Financial Ombudsman Service
Email: complaint.info@financial-ombudsman.org.uk
View: Privacy Policy